Currant Creek Angus Ranch
Address: PO Box 389
Location: Roundup 59072, Montana, United States
User description
Registered Angus Bulls.
Latest listings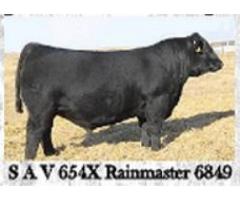 Currant Creek Angus Ranch Fall Production Sale Dec. 1, 2018
Angus
Roundup (MT)
Published : November 24, 2018
Fall Angus Bull Production Sale Selling 30 Fall Yearling Bulls & 70 Spring Bulls. Saturday, Dec. 1, 2018, 1pm MST at the Ranch. Sons of WCF Payweight 5228, SAV 654X Rainmaster 6849, Hilltop Open Range 2279, AAR Counselor 5180, AAR Outside 5238 and others! Private Treaty sales also available. Please email us for our current c...