---
Koester Pick of Bred Heifers – Jan. 13, 2019 - Red Angus Bull Sale March 8, 2019
Red Angus
Steele (North Dakota)
Published : December 15, 2018
Koester Red Angus Pick of Bred Heifers Sell Jan. 13, 2019 Koester Red Angus Bred Heifers - Mile High Classic Sale, Lot 3 Sunday, January 13, 2019, Denver Colorado. Selling choice of approximately 60 fall-bred heifers to choose from, featuring genetics of 3SCC Domain A163! Koester Red Angus Bull Production Sale Friday, March 8, 2...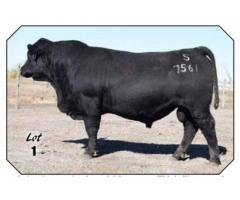 Spickler Ranch North December 8th, 2018 Angus Bull & Female Production Sale
Angus
Glenfield (North Dakota)
Published : November 23, 2018
Spickler Ranch North, December Production Sale Saturday, December 8, 2018 1pm CST At the Ranch near Glenfield, ND 150 Coming Two Year Old Angus Bulls 150 Bred Angus Cows & Heifers Selling sons by: S Whitlock 179, S Axiom 4525, Tehama Revere, Connealy Intrinsic, S Powerpoint WS 5503, S Thrive JAS 5515, S Diligent 5548, Elling...